Kia has demonstrated a commitment to innovation — which is highlighted by its hybrid technology. The brand earned a number of recognitions as a leading green car marque in North America. A combination of direct injection fuel technology and practical design on every model helps bolster the fuel economy numbers achieved.
If you've been impressed by Kia's gas mileage on regular models, such as the Optima that reaches 37 MPG, you'll simply be blown away by the hybrid's performance.
Niro, Soul, Optima | Kia's Hybrid Achievements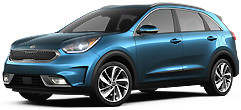 1.6L GDI Engine
600-Mile Range
50 MPG Combined
The 2017 Niro is Kia's new, impressive hybrid crossover. It is eco-friendly, offering the best qualities of crossovers and hybrids.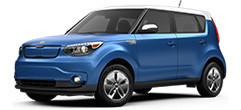 All-Electric Plug-In Vehicle
Zero Carbon Emissions
Instantaneous Torque
The 2017 Soul EV is a quick crossover with truly unique exterior and interior design elements. Driving this all-electric plug-in vehicle will ensure — both by driving experience and design — to be distinguished on any road you travel.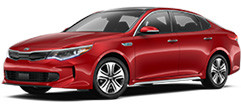 Optima Hybrid
2.0L Inline 4 Full Parallel Hybrid System
153 Horsepower (50-HP Electric Motor)
46 MPG Highway / 39 MPG City
Optima Hybrid Plug-In
29 Pure Electric Miles (Single Charge)
All Other Efficiency and Refinement of the Optima
The 2017 Optima Hybrid focuses on three keystones: efficiency, design, dynamics. They have afforded this vehicle both exceptional ratings and incredible value as a well-appointed hybrid vehicle. The 2017 Optima Hybrid Plug-In gives drivers all the hybrid model has to offer but with even greater fuel economy to make a stop at the gas station a seasonal need.
Get Your Next Kia Hybrid at Union County Kia in Monroe, NC
Should you have any questions about our hybrid or all-electric Kia inventory, we invite you to visit our dealership in Monroe, North Carolina — just outside of Charlotte — or call us to speak with a brand specialist today: 866-602-1733.
Sales Hours
| | |
| --- | --- |
| Monday | 9:00 am - 8:00 pm |
| Tuesday | 9:00 am - 8:00 pm |
| Wednesday | 9:00 am - 8:00 pm |
| Thursday | 9:00 am - 8:00 pm |
| Friday | 9:00 am - 8:00 pm |
| Saturday | 9:00 am - 8:00 pm |
| Sunday | 1:00 pm - 6:00 pm |
Service Hours
| | |
| --- | --- |
| Monday | 7:30 am - 6:00 pm |
| Tuesday | 7:30 am - 6:00 pm |
| Wednesday | 7:30 am - 6:00 pm |
| Thursday | 7:30 am - 6:00 pm |
| Friday | 7:30 am - 6:00 pm |
| Saturday | 8:00 am - 4:00 pm |
| Sunday | Closed |
Parts Hours
| | |
| --- | --- |
| Monday | 7:30 am - 6:00 pm |
| Tuesday | 7:30 am - 6:00 pm |
| Wednesday | 7:30 am - 6:00 pm |
| Thursday | 7:30 am - 6:00 pm |
| Friday | 7:30 am - 6:00 pm |
| Saturday | 8:00 am - 4:00 pm |
| Sunday | Closed |